I recommend the following...
+
NEW!
ACE HF Pro
Best propagation modeling and circuit simulation software for Amateur and Shortwave Radio Operators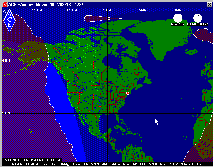 +
PropLab Pro
Best ionospheric ray-tracing software for Radio Operators
Main Propagation Menu:
-
Last Minute HF Forecast
-
Current Forecast Section
-
Sunspot Cycle/MUF/FOT Tables
-
Current Optimal Frequencies
-
Aurora Resources
-
Educational Resources
-
What's a CME?
How-To Articles:
-
Is HF Propagation Reciprocal?
-
De-mystifying HF Radio Propagation and Modeling
Check out the
ACE-HF propagation software
- the latest is version 2.05. ACE-HF is propagation forecasting and modeling for Amateur Radio as well as for Shortwave radio Listening and general HF operation. This software is even used by the military and other clients around the world. This software is developed and maintained by the same engineers that keep VOACAP up-to-date. As a result, this software is the most accurate user interface integrated with VOACAP.
CHECK IT OUT, TODAY
. This software is the most accurate modeling software available, and is endorsed by NW7US.
Read the details to find out why
.
---
Main Site Menu:
-
Main NW7US Page
-
About NW7US
-
About Amateur Radio
-
Discussion Forums
(
Hot!
)
-
Propagation Links
-
Contact NW7US
---
Tomas David Hood - NW7US
- that is me, the fellow that runs this website. I am a musician. You can listen to my music by clicking on the following banner, then click the 'Listen to All Tracks' button.
If you would, please vote for each song
. It helps me in my musical journey! (You can also
leave me a comment on what you think about my music
.)
Please help me keep this site running:
This website is kept alive by Tomas (NW7US), out of "spare change" (which there's not always enough of), and, by the kind, helpful people who visit this website.
Would you like to help me keep this site running 24/7?
If you are able to help me keep this website up and running, please: help me keep this site running for everyone... click on this donation button:
There are other ways that you can help me keep this site up and running. Here are a few other ways:
1. Send your donation via postal service. Make your donation payable to: Tomas Hood, PO Box 9, Stevensville, Montana 59870-0009.
2. Purchase
ACE-HF PRO Propagation Software Version 2.05
- a small proceed will be sent to HFRadio.org to help keep the site running. Be sure to mention that you are buying this software through HFRadio.org.
3. Purchase one or more of the following Solar Terrestrial Dispatch (STD) products, and a small proceed will be sent to HFRadio.org:
4.
Make a purchase through the HFRadio.org affiliation with Amazon.com
.
---
Other links of interest:
-
PropNET - live propagation studies
Want to learn about Propagation and Space Weather?
-
Take the STD Space Weather Education Course
, today!
-
Shortwave Radio Resource Center
-
Shortwave Broadcasting Search
Comments?
Please use the
feedback form
. I look forward to hearing your comments.
Check out some of the other activities that I am involved in:
More resources for you: